Email is the key to so much
to be enjoyed today.

A quick note to a friend.
Keep contact with grandchildren.
Fast communication with business.
Written evidence to rely on.

Please click now
to record your interest
or if you prefer, email the Secretary
or telephone 01491-412525
These notes will show you how to sign up for a free Hotmail email account.
Of course you could just go through these steps on the Hotmail website because you have not made any commitment until you reach step 7.
Even then you have not committed yourself to make any payment.
However, for those who regard this as a leap of faith, I offer this preview!
Please print it for reference.

This is what you see if you find the Hotmail website www.hotmail.com.

Click the SIGN UP button at the bottom left to see your options.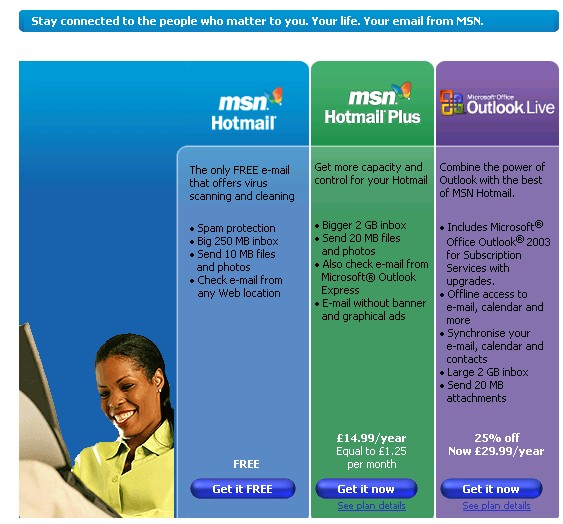 Click GET IT FREE at the bottom left to go to the next step.
This is where you fill in some personal details.

Don't worry they will be kept safe by Microsoft
You will need to choose a screen name that people can remember
easily and a password you can remember.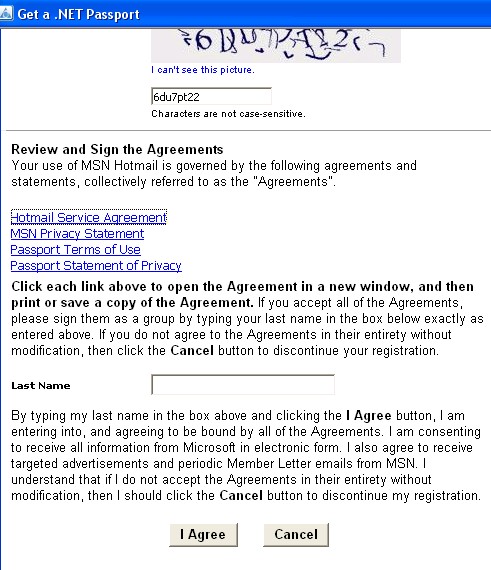 You may not wish to agree to anything without reading it.
This is wise, but there is a lot to read, and it is standard stuff
to protect Microsoft against misuse.
Like this.
You can click and print it if you wish.
The hardest part is probably deciphering the disguised letters but if you fail it will tell you and you can have another go.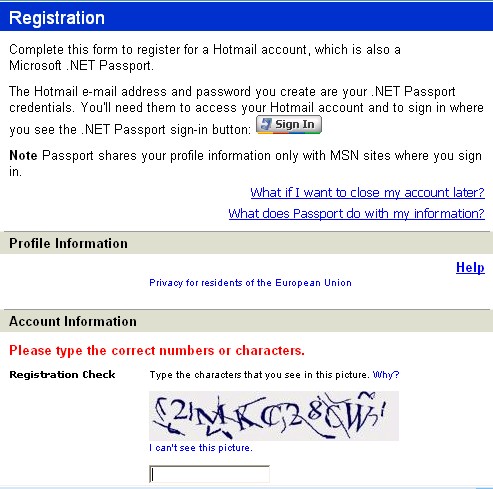 Click "I AGREE" and the job is done.
You are now registered with Hotmail.
If you click to continue you will be able to sign up to some interesting email groups.
Don't forget to logout when you leave the Internet Cafe!
If you have used these notes to open a Hotmail account please send me an email at malcolmcro@hotmail.co.uk.
Thanks!
Malcolm